Universally, there are millions of habitats you can't even think about as scientists say that our milky way just contains over 200 billion planets individually, and there are millions of more such Milky Ways. Who cares if we already have some amazing aliens filled in our phone's WhatsApp software which we call Emoticons (Emojis)? Old days, we were only capable of creating faces through special characters like hyphens, colons, and commas.
Nevertheless, currently, we can send emoticons to our friends with over a hundred different kinds of faces, and more than 200 styles currently. We won't need anymore to write earth, as we can send 🌎 in place of that, no need of sending kisses when we can send 😙emoji in exception. But the actual hustle gets started when we start feeling bored with the ordinary emojis and want some more exceptional styles that no one has discovered yet.
WhatsApp's official app just offers you the same ordinary emojis and they haven't updated their list for a while. But if you love updates and different emoji styles, you can constantly try Latest WhatsApp Plus. It's an amazing WhatsApp MOD version that includes seven different emoji versions, including the iPhone style, Facebook-style, Old WhatsApp style, and many more.
In simple words, you're getting all those emojis, but currently with different astonishing styles that you never enjoyed before. Suppose you want to enjoy the iOS kind of emoji on your Android smartphone?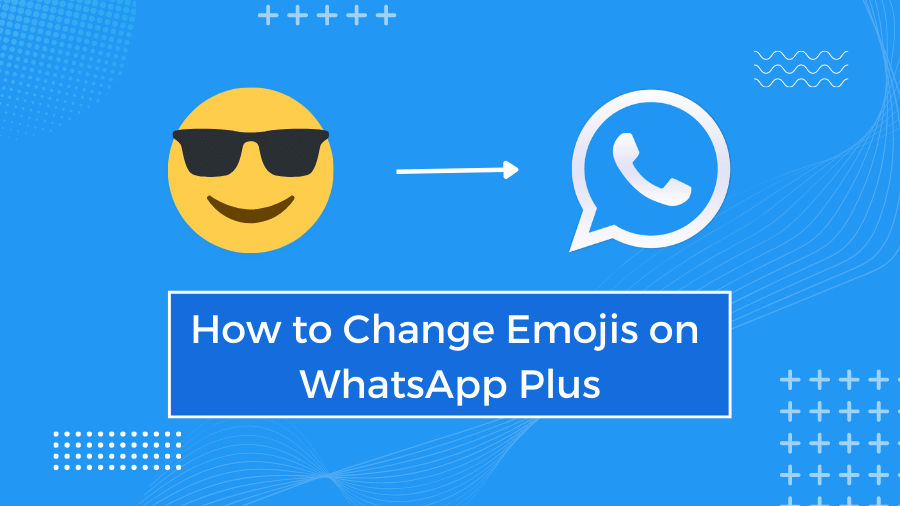 In that case, you can try this WhatsApp Plus, enable the iOS emojis, and send all your friends some exceptional emojis to show the real fun. If you've got the app and finding the way to install emoji variants on there, you can employ the procedure as shown below.
Ordinary contains no fun, as the real fun is already stored inside the RARE! If you're trying on for rare WhatsApp emojis to make your friends feel astonished, you want a simple Android app called WhatsApp Plus APK and some mere procedure as shown through the below steps.
The process starts with WhatsApp Plus. Click here and download the app ASAP!
Afterward, install it on your phone, and verify your WhatsApp account there.
Now, get to the homepage of WhatsApp Plus and click the top-right corner three-dot icon.
Choose Plus Settings from there, and soon you'd glimpse a list of options.
Look for the Universal tab and open it ASAP.
Now, open the Styles (Look and Feel) section from the universal settings page.
That's it, finally, you'd glimpse a list of six emoji styles, including WhatsApp, Old WhatsApp (iOS), One, Facebook, and Android O.
Choose among them, and soon the download procedure would get started.
After downloading WhatsApp Plus, you'd get unique vibes that no one can get through any instant messaging software ever built. We tried WeChat's MOD, Skype's MOD, and even Telegram's MOD, but WhatsApp Plus is the ultimate software to chat like a pro. Moreover, after having this exclusive feature, six different emoji styles, it becomes illustrious!