We live every day with a new life, a new trip, and a new analogy in our life. Every day we include different enthusiasm and optimism levels, as we get upgraded every moment, and that's why we love implementing images into our life.
Images help us a lot in capturing all our old-level memories and up-gradation statuses. Mostly, we capture images while doing road trips, traveling, and events with our friends and relatives, but the worst problem is SHARING.
Yeah, we've got the platforms like Xender for offline sharing, but online sharing is what's trending these days and WhatsApp is the father of that technology.
Sadly, WhatsApp delivers us an image sharing feature with low-resolution limitations, that you can't share an image on WhatsApp more than 1 MB. Moreover, it also compresses the sizes of small images that we send by lowering their resolution and size down to 100 KBs.
If you also hate that and find an advanced platform to share images online, or simply hate sending images every time in document format on WhatsApp, you're at the right place. Time to reveal the coolest version of WhatsApp called WhatsApp Plus.
It's the realistic Plus version as it added tremendous privileges to your old WhatsApp experience. After installing this app, one can enhance privacy, customization, and image sharing capability merely.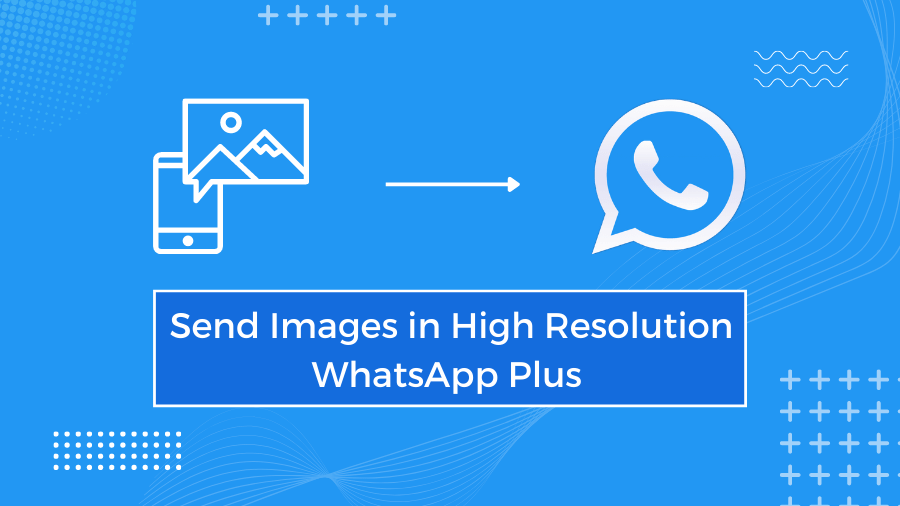 It provides you a most beneficial option and after enabling it you get the capability to share images up to 3 MB in size, and at the highest resolution to the actual image.
Moreover, it also provides you an option to share more than 500 images at a time, unlike the official WhatsApp which limits just 10-50 images at a time. Now, if you want to be at the exact point, that's cool; but if you're thinking of this upgrade, you can gradually follow the below procedure –
The above YouTube video must have made you armed with the procedure to intensify the image-sharing capacity on WhatsApp. But if you want to learn that more simply, follow the below listed step-by-step topography of that technique, twinning exceptionally with the above video.
Download WhatsApp Plus app package from this link and verify your official account there.
After boarding on WhatsApp Plus's official interface, glimpse the top section and click the three-dot menu icon.
Now, navigate towards Plus Settings → Universal → Settings menu.
Scroll down to the Settings menu and locate Send Images in Full Resolution toggle.
After locating it, pick the toggle, and swipe it towards the highest resolution which is 3 MBs.
That's it, now restart the WhatsApp Plus on your phone.
Now, feel the magic done by the Latest WhatsApp Plus community by sending images to your friends and relatives. You won't need anymore to click the Document format and find that image for a long time.
Just hit the image button, choose whichever number of images you want to send, and click the green Send button. That's all you need to do and enhance the belief of SHARING IS CARING!
Note – If you want to send more than 10 images to your friend at a time and find the toggle to enable that option, click this link. It'd navigate you toward one of our articles intensified exceptionally about the exact procedure.