Recently, you must have learned about the Always Online feature of WhatsApp Plus. It was a real unpredictable feature developed by the Plus developers, and people's enthusiasm got at the fire after knowing about that.
Nevertheless, we've got one more feature juxtaposed with the last Always Online; this one here is the Hide Online Status. Formerly, you could show yourself Always online on WhatsApp, but currently, you can also hide your online status.
This privilege can help you if you don't want anyone on your contact list to see your last online status, what's stated as Last Seen. Whenever we get online on WhatsApp, the servers send a prompt on each of our contact lists, showing an Online status under our profile name on their side. But after enabling this Hide Online Status option on WhatsApp Plus, one can deactivate this Last Seen for everyone listed on their contact list.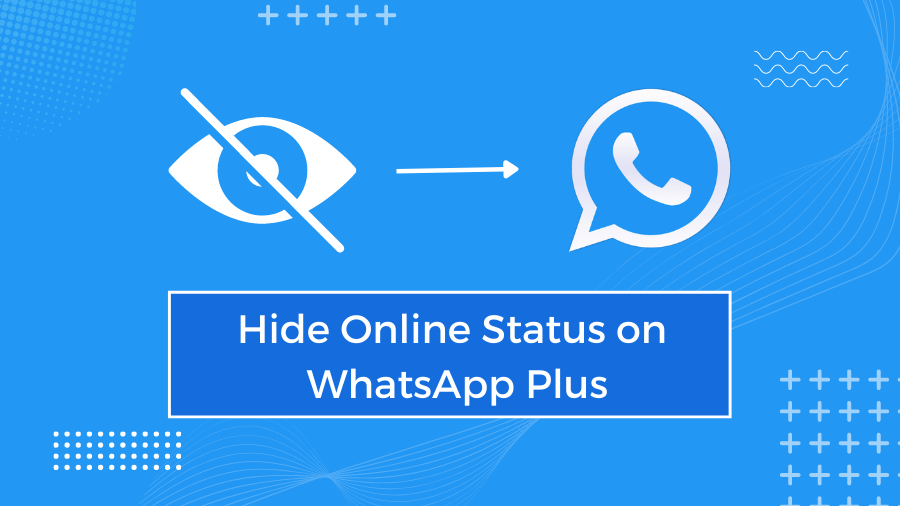 In simple words, you'd get online on WhatsApp, and do your important work, without even notifying anyone that you were last online a few minutes ago. You're now anonymous! No more interruptions from intruders, and reply to all your vital messages first.
No other version of WhatsApp includes this feature, but you get it for free on WhatsApp Plus. Enable it promptly by processing the below-listed technique.
The above video is solely dependent on a single feature of WhatsApp Plus to hide your online status till the term you won't enable that option. But if you're still getting any complexity while seeing the video, you can also take the help of the next steps to enable the Hide Online Status feature using the steps listed below.
First of all, you need to download and install WhatsApp Plus on your Android phone.
Afterward, start the account verification by inscribing your WhatsApp number and OTP.
Now, get started with the WhatsApp Plus homepage.
Click the three-dot settings icon listed on the above bar.
Choose and open the Plus Settings from that options list.
From that huge list, choose the first-most option called Security and Privacy.
Now, you'll get the Hide Online Status section at the top of the list.
Enable the toggle saying Freeze Last Seen, and press Enable button on the next prompt.
Restart WhatsApp Plus APK.
From the current moment to the eternity till you won't disable this option, you won't share your online status with anyone listed on your Contact list. No one can see now when you were online lastly, no need of answering your partner's questions saying why were you online all night, nothing more. Live your life with huge freedom, and say Goodbye to the Last Seen limitation of official WhatsApp.