Being human and a unique lover at the same time makes us rank among the most intelligent people in this world. Globalization isn't the real option for success, but when you mix some technology with that, you get the gaze of the entire world at your side. Well, that's a deep heck, and currently, we're talking about technology that makes it simple to enjoy unique dreams as WhatsApp personalizing; WhatsApp Plus.
"Cherish forever what makes you unique, cuz you're really a yawn if it goes."

~ Bette Midler
Customization is our most extensive right while using Android apps, as no one loves the same interface when the whole world is given to them at their fingertips.
If you're an unusual interface lover and started hating the never changed WhatsApp's official interface, you're lined towards the WhatsApp Plus's most influential members. The Plus version drastically delivers you some exclusive chatting features, privacy features, and customization features.
The app loves making things unique for its entire traffic, and that's why it includes some rare features that most have never heard of yet. Apart from the preset designs, and the themes, you get a perfectly customizable interface to help you create your own-minded UI.
It'll include your desired padding, sizing, colors, headers, footers, fonts, emoji styles, and almost everything customizable within Latest WhatsApp Plus.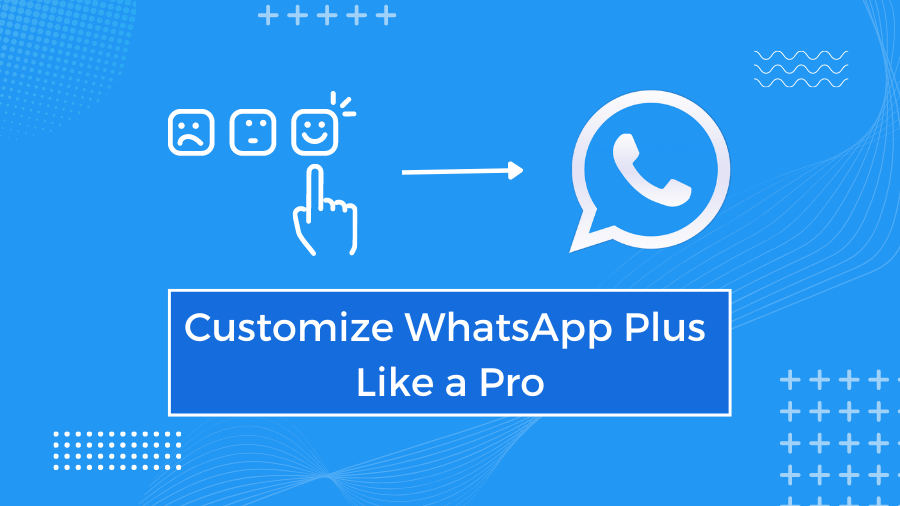 Furthermore, the Plus version makes it simple to work on these customization options and enjoy the interface like a PRO. The best thing inside there is a preview option which you can see to review all your chosen options, sizes, and styling.
It'd be a great opportunity for you to create your own WhatsApp themes with your favorite colors and paddings between tabs. Time to play with the real steps and customize WhatsApp via the below video.
There are so many different types of guys worldly, and it's cool if you love text in place of videos. However, it's legit as the text makes things simpler and point-to-point, and consequently, reading is the best habit, eh? That's why, we're also providing you the text written steps as shown below, precisely the same as the above video procedure, but shown in words step-by-step below.
Click here to first own WhatsApp Plus APK and install it ASAP on your smartphone.
Now, inscribe your contact number and verify it on WhatsApp by entering the OTP.
Afterward, click the top-right corner positioned three-dot menu icon.
Later, click and open Plus Settings from the exact menu.
Click and open the Universal tab from the Plus Settings section.
Finally, you'd glimpse all the professional customization settings, including Colors, Style, and some magical settings.
Choose and personalize one by one, get back to the WhatsApp Plus homepage, and restart the app.
That's all you need to do for getting a professional view of messaging inside the WhatsApp Plus App. There are two exceptionally required customizing options, including the Colors and Styles.
The Colors section would include the header, border, footer, profile, settings, and almost all color options altogether. Lastly, you'd get premium customization features such as themes, emoji styles, notification icons, and unusual fonts inside the Styles section.